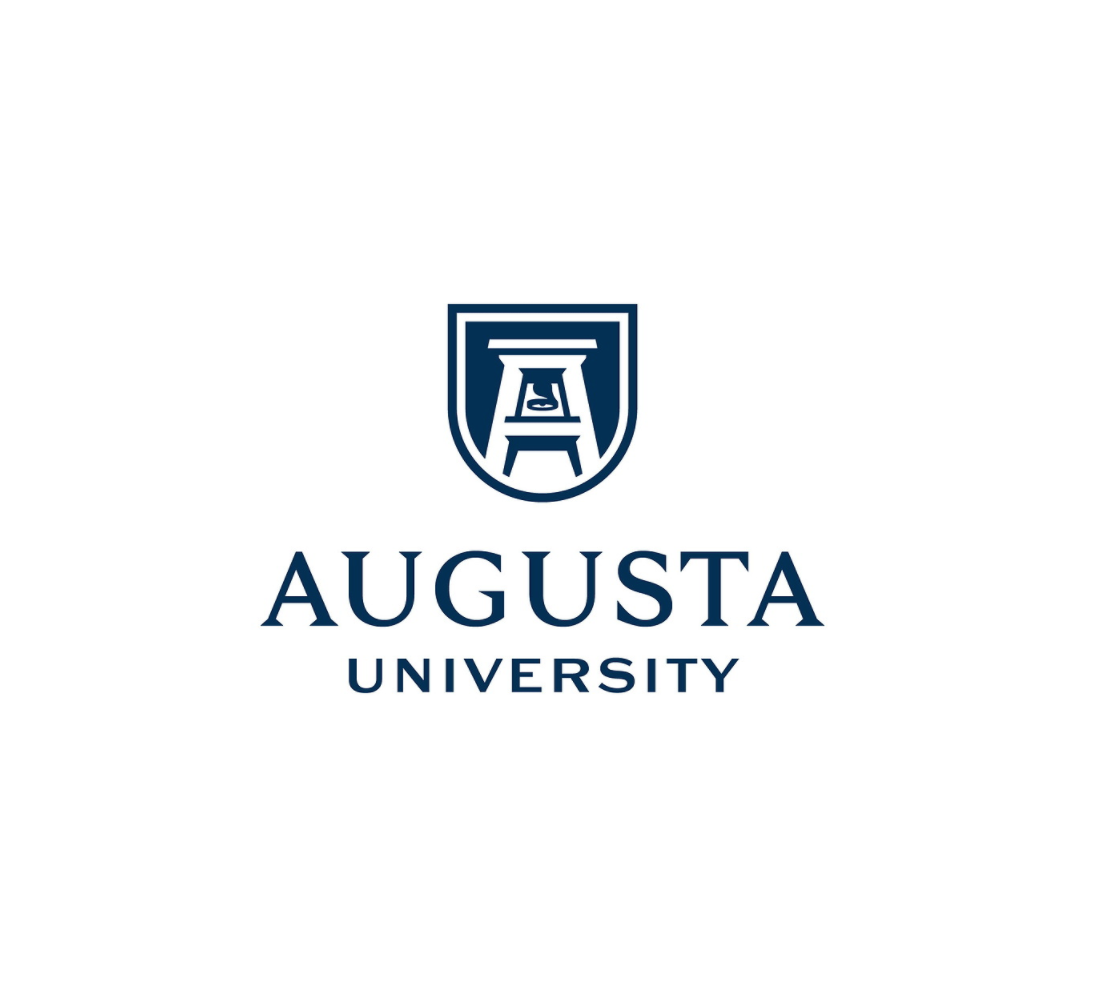 Job Description
Research Associate

Augusta University
About Us
Augusta University is Georgia's innovation center for education and health care, training the next generation of innovators, leaders, and healthcare providers in classrooms and clinics on four campuses in Augusta and locations across the state. More than 9,000 students choose Augusta for educational opportunities at the center of Georgia's cybersecurity hub and experiential learning that blends arts and application, humanities, and the health sciences. Augusta is home to Georgia's only public academic health center, where groundbreaking research is creating a healthier, more prosperous Georgia, and world-class clinicians are bringing the medicine of tomorrow to patient care today.
Location
Augusta University -
Our Health Sciences Campus:
1120 15th Street, Augusta, GA 30912
College/Department Information
The Clinical Trials Office (CTO) serves as the initial point of contact and centralized coordinating office for all clinical research conducted within the Augusta University Health System. Our mission is to facilitate clinical research by providing quality services, solutions, innovative leadership, the promotion of collaboration, and continuous quality improvement. Our operation is based upon a comprehensive "One Stop Shop" concept for investigators and sponsors. The Clinical Trials Office provides oversight and management of clinical studies.
Job Summary
Conduct research responsibilities for assigned studies. Be familiar with study protocols, assist investigators with recruiting patients for studies. Screen potential patients, help enroll and randomize patients into studies. Collect and enter study data, prepare and maintain regulatory documents, resolve data queries. Schedule patient visits and procedures, perform and assist with venipuncture, prepares specimens for shipment. This position will provide assistance to the overall functioning activities of the Clinical Trials Office (CTO). The CTO is an Interdisciplinary research unit that provides support for physician-initiated, grant-funded and industry sponsored clinical trials. Ability to communicate effectively and professionally. Mufti-task, prioritize and work smart is crucial to this position.
Responsibilities
The duties include, but are not limited to:
Recruit Study Participants: Recruitment of new study participants to include screening/randomization; management of study documents, regulatory, data entry and as requested assist with unfunded and/or investigator initiated studies.
Assist Investigators: Keep investigator informed of patient conditions, provide assistance to investigators in the management of adverse events to include changing the workflow to accommodate study amendments and principal investigator directions.
Patient Advocate: Serve as patient advocates, scheduling follow-up appointments, coordinate care with other departments, perform all laboratory and other tests as required by the protocol. Responsible for collection, processing, storage, and inventory of specimens for specific studies, assessing for adverse events, maintaining investigational devices, staff development and completion of regulatory paperwork as required by the FDA, study sponsor, and institutional policies and procedures for all assigned studies.
Review Board Documentation: Maintain all FDA, sponsor, and institutional review board documentation. Obtain and maintain complete source documentation. Accurate and timely completion of all case report forms and other data entry as required by the sponsor and local institutional data management programs.
Audits: As requested assist with audit preparation as well as respond to internal audits from the AU IRB Office.
Data Entry: Responsible for data entry into sponsor's EDC of choice and other data upload systems as well as maintenance of AU OnCore to include updating task lists, entering billing grid information into the financial console, and entering new patients as well as occurring completed visits.
Attend Work Related Meeting: As requested attend meetings, computer trainings and workshops.
Study Review: Review studies to develop strategies for enrollment. Schedule pre-site visits, site initiation visits, study start up visits and monitoring visits.
Other: Perform all other related duties as assigned
Required Qualifications
A Bachelor's degree in Chemistry, Biology, Biochemistry, Cell Biology or other natural, life, health care, social sciences or materials science directly related to the research area to which the position is assigned and a minimum of three years' research and /or clinical experience OR A Master's degree in Chemistry, Biology, Biochemistry, Cell Biology or other natural, life, health care, social sciences or materials science directly related to the research area to which the position is assigned and experience in research, basic science or clinical laboratory, particularly clinical trial research.
Preferred Qualifications
Certified Clinical Research Coordinator (CCRC), Certified Clinical Research Associate (CCRA) or Certified Clinical Research Professional (CCRP) highly desirable.
Knowledge, Skills, & Abilities
Ability to maintain confidentiality; Excellent interpersonal, written and verbal communication skills; Detail-oriented with strong multi-tasking and organizational skills; Proficient in Microsoft Office and other computer software/database; Ability to follow protocols as designed; Ability to recognize potential adverse events and follow SOPs for reporting; Willingness and ability to work flexible schedule to include early/late hours, nights/weekends, and up to two weeks on call per month; Ability to communicate clearly at all times, convey information in a professional manner which will most often involve sensitive patient data or other information; Ability to work as a team play to include responding to all correspondence in a timely manner and adjusting daily schedules to accommodate both the patient and investigator.
Shift/Salary/Benefits
Shift: Days; Monday - Friday (Work outside of normal business hours may be required)
Pay Grade: R14
Salary: $36,197/annually - $41,197/annually
Salary to be commensurate with qualifications of selected candidate within the established range (generally minimum-midpoint) of the position
Recruitment Period: Until Filled
Augusta University offers a variety of benefits to full-time benefits-eligible employees and some of our half-time (or more) employees.
Benefits that may be elected could include health insurance, dental insurance, life insurance, Teachers Retirement System (or Optional Retirement Plan), as well as earned vacation time, sick leave, and 13 paid holidays.
Also, our full-time employees who have been employed with us successfully for more than 6 months can be considered for the Tuition Assistance Program. Consider applying with us today!
Conditions of Employment
All candidates are required to successfully pass a Background Check review prior to starting with Augusta University.
The primary work location for this position is within the Augusta University Medical Center or other Augusta University Health System Clinic Space and is subject to the Centers for Medicare & Medicaid Services guidelines. The selected candidate will be required to provide proof of COVID vaccination or an approved exemption. Your application to this position confirms you are aware of this requirement and agree to provide proof of either COVID vaccination or our organization's approval of a medical or religious exemption.
All employees are responsible for ensuring the confidentiality, availability, and integrity of sensitive [patient, student, employee, financial, business, etc.] information by exercising sound judgment and adhering to cybersecurity and privacy policies during the course of their employment and beyond.
Other Information
This position is also responsible for promoting a customer-friendly environment and providing superior service to our patients, students, faculty, and employees. "Augusta University is a patient-and family-centered care institution, where employees partner every day with patients and families for success."
Augusta University is a tobacco-free environment, and the use of any tobacco products on any part of the campus, both inside and outside, is strictly prohibited.
Equal Employment Opportunity
Augusta University is proud to be an equal opportunity employer welcoming applicants from underrepresented groups, including individuals with disabilities and veterans.
To apply, please visit: https://careers.hprod.onehcm.usg.edu/psp/careers/CAREERS/HRMS/c/HRS_HRAM_FL.HRS_CG_SEARCH_FL.GBL?Page=HRS_APP_JBPST_FL&Action=U&FOCUS=Applicant&SiteId=12000&JobOpeningId=252067&PostingSeq=1
Copyright ©2022 Jobelephant.com Inc. All rights reserved.

Posted by the FREE value-added recruitment advertising agency
jeid-bd1c1e5e225cf5479250317d0351ef02
Preferred Years Of Experience:
3
Year(s)
Education Required:
4 Year Degree - BS