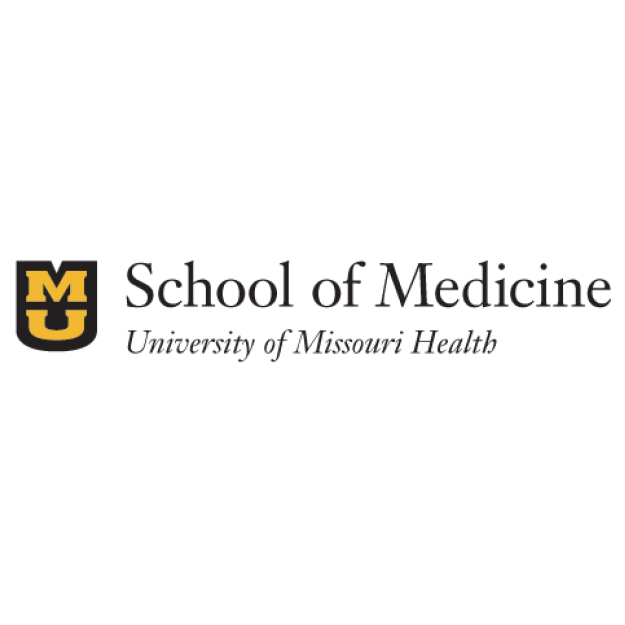 Job Description
Study Coordinator Specialist
Job ID:
46187
Location:
Columbia
Full/Part Time:
Full-Time
Hiring Department
School of Medicine - Department of Radiology
Job Description
Routinely recruits and enrolls study participants; makes and/or participates in making determinations of eligibility based on diagnostic criteria and/or observations/analysis in participant interviews; develops informed consent packets for study participants and confers with participants to explain purpose of study and obtain completed informed consent packet; explains diagnostic procedures and treatment plans to address participant/family concerns; administers/scores tests and/or evaluates all lab and clinical assessments to ensure they are completed in a timely manner.
Routinely implements and manages all phases of study/protocol; ensures compliance with protocol guidelines and requirements of regulatory agencies, establishes record-keeping systems; makes assessments and determinations of participants' progress in the study, analyzes, investigates, and reports adverse events; makes decisions as when to notify physicians of issues, when to stop participant inclusion, and/or to make and/or recommend adjustment of the protocol of particular participants; resolves IRB/protocol management issues and recommends corrective action as appropriate, serves as liaison with funding or sponsoring agency.
Routinely ensures timely completion of all protocol requirements (assessment, lab testing, procedures and treatments) to include scheduling and facilitating the patient's timely completion of protocol requirements; evaluates and interprets collected clinical data in conjunction with PI as appropriate, prepares oral or written presentations or reports and analyses setting forth progress trends and provides recommendations or conclusions of the same.
Collect and process research specimens in adherence with environmental health and safety protocols, review inventory of research supplies and check for expiration dates on a regular basis. Perform study required vital signs, specimen collection and processing, and any other study required procedures. Training will be provided on specific study related procedures. Assure research subject and staff safety at all times. Contribute to a positive, efficient, professional, and highly skilled research work environment. Initiate and engage in consistent communication and collaboration with clinic and department personnel and research leadership.
Create and maintain regulatory documentation and ensure regulatory compliance by research team. Complete IRB applications, amendments, personnel change forms, continuing review reports, and other study required documents. Complete clinical trial regulatory documents.
Acquire and use knowledge of institutional and federal regulations and guidelines related to research. Maintain compliance with Institutional and CITI training.
KNOWLEDGE, SKILLS & ABILITIES
• Strong analytical and problem-solving skills.
• Ability to work under tight deadlines in a highly dynamic environment.
• Excellent interpersonal, written and verbal communication and presentation skills.
• Proficient in Microsoft Office applications
• Ability to handle multiple priorities simultaneously with high quality results.
• Proven ability to make tough decisions and accept challenging assignments.
Salary
Salary Range: $48,900 - $68,900 annually
Grade: GGS - 010
University Title: RESEARCH CONSULTANT
Internal applicants can determine their university title by accessing the Talent Profile tile in myHR.
Shift
Monday – Friday
8:00 a.m. – 5:00 p.m.
Minimum Qualifications
A Bachelor's degree or an equivalent combination of education and relevant experience and at least 3 years of experience from which comparable knowledge and skills can be acquired is necessary.
Preferred Qualifications
A Bachelor of Science in Nursing or health-related field; or an Associated Degree in Allied health professions in other disciplines
Prior experience in Clinical Trail Research.
Application Materials
In addition to the Online Application, please provide a Resume.
To apply, please visit:
https://erecruit.umsystem.edu/psc/tamext/COLUM/HRMS/c/HRS_HRAM_FL.HRS_CG_SEARCH_FL.GBL?Page=HRS_APP_JBPST_FL&Action=U&SiteId=6&FOCUS=Applicant&JobOpeningId=46187&PostingSeq=1&
Benefit Eligibility
This position is eligible for University benefits. The University offers a comprehensive benefits package, including medical, dental and vision plans, retirement, paid time off, and educational fee discounts. For additional information on University benefits, please visit the Faculty & Staff Benefits website at
http://www.umsystem.edu/totalrewards/benefits
Diversity Commitment
The University of Missouri is fully committed to achieving the goal of a diverse and inclusive academic community of faculty, staff and students. We seek individuals who are committed to this goal and our core campus values of respect, responsibility, discovery and excellence.
Equal Employment Opportunity
Equal Opportunity is and shall be provided for all employees and applicants for employment on the basis of their demonstrated ability and competence without unlawful discrimination on the basis of their race, color, national origin, ancestry, religion, sex, pregnancy, sexual orientation, gender identity, gender expression, age, disability, protected veteran status, or any other status protected by applicable state or federal law. This policy shall not be interpreted in such a manner as to violate the legal rights of religious organizations or the recruiting rights of military organizations associated with the Armed Forces or the Department of Homeland Security of the United States of America. For more information, call the Director of Employee and Labor Relations at 573-882-7976.
To request ADA accommodations, please call the Director of Accessibility and ADA at 573-884-7278.
EEO IS THE LAW
To read more about Equal Employment Opportunity (EEO) please use the following links:
EEO is the Law
English Version
EEO is the Law
Spanish Version
EEO is the Law
Chinese Version
Vaccination Statement
After careful consideration of COVID-19 virus trends and the overwhelming evidence of COVID-19 vaccine safety and effectiveness, the School of Medicine, along with MU Health Care, the Sinclair School of Nursing and the School of Health Professions, recently announced the decision to require COVID-19 vaccinations by Oct. 1, 2021, for all employees, unless granted a medical or religious exemption.
All new hires will be required to submit proof of vaccination prior to your start date. If you would like to request a medical or religious exemption, you must do so upon acceptance of employment so our team has time to review prior to your scheduled start date. You will not be allowed to begin work until you have submitted proof of vaccination or received an approved medical or religious exemption.
Thank you for helping us to create the safest environment possible for our colleagues, students and our patients by protecting yourself and others through COVID-19 vaccination.
Copyright ©2022 Jobelephant.com Inc. All rights reserved.

Posted by the FREE value-added recruitment advertising agency
jeid-aa49d7bf7fea4661adb36b9d6eae92e8
Preferred Years Of Experience:
3
Year(s)
Education Required:
4 Year Degree - BS